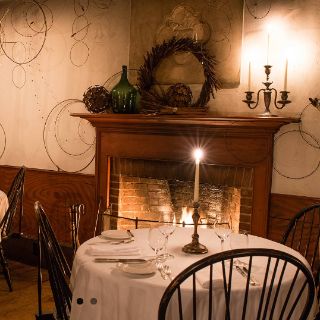 $$$

$

Moderne amerikanische Küche
New Marlborough
Im The Old Inn on the Green zu speisen ist ein sagenhaftes Erlebnis: erlesene Weine, augezeichnetes Essen, ein Speisesaal mit Kerzenschein, Geraune aus dem Nebenraum. Peter Platt, Koch und Besitzer, überlässt nichts dem Zufall und bereitet innovative und unvergessliche Mahlzeiten zu, die schon ein...
$$

$$

Amerikanisch
New Marlborough
or over 20 years, Peter Platt and Meredith Kennard have been making their mark in the dynamic hospitality and food scene in the Berkshire Hills. During that time, Peter's work as one of the top Chefs in the region has been met with unalloyed praise.Peter Platt, a graduate of Williams College,...