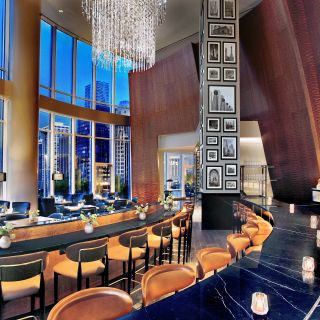 1. Terrace 16
Moderne amerikanische Küche | North – Umgebung
Heute 14 mal reserviert
The 16th floor new American restaurant features, a bustling indoor bar and dining room, as well as expansive outdoor seating on its idyllic terrace – all punctuated by breathtaking views of the Chicago River and the city's most iconic architectural landmarks. The menu features vibrant, new American...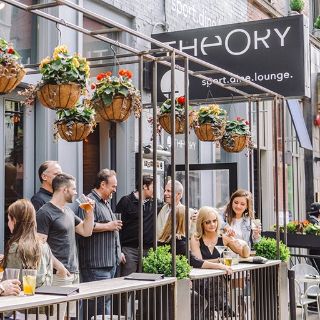 2. Theory Chicago
Moderne amerikanische Küche | North – Umgebung
Heute 4 mal reserviert
Wir möchten, dass Sie sich im Theorie wie zu Hause fühlen. Mit dem Theorie erwartet Sie eine gemütliche, niveauvolle Sportlounge mit besonderem Fokus auf Bequemlichkeit, gutem Essen und erstklassigem Service. Wir bieten Platz für Gruppen von 2 bis 200 Personen und verfügen auch über private...