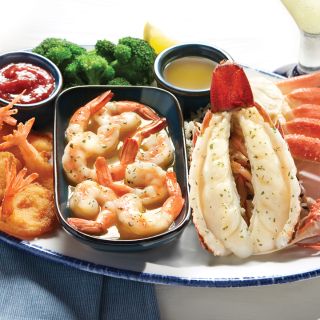 1. Red Lobster - Brooklyn
Aus Dem Meer | East New York
Heute 4 mal reserviert
Red Lobster welcomes you by offering PRIORITY SEATING to reduce your wait time in the restaurant, so you can spend more time doing the things you love. Or, come enjoy a drink at our bar and a Tasting Plate while you wait. Red Lobster is the world's largest and most loved seafood restaurant company,...
2. Buffalo Wild Wings - Gateway
Amerikanisch | East New York
Heute 2 mal reserviert
Since 1982, Buffalo Wild Wings® (or B-Dubs® as our friends call us) has been the ultimate place to watch the game, have a cold beer and eat some great food. At Buffalo Wild Wings, you can always feel comfortable pulling some tables together with your friends and staying as long as you want.