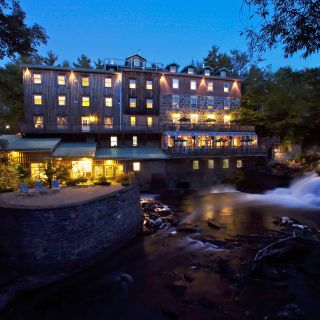 1. Muse at Wakefield Mill
Französisch-kanadisch | Wakefield
Heute 8 mal reserviert
The Muse restaurant is embraced by the Mill's one-metre thick stonewalls, warmed by a large open-hearth, double-sided fireplace, and extended with a glassed-in solarium overlooking MacLaren Falls. Guests dine in the 125 seat dining room, where much attention and effort is focused on meeting and...
2. Bar à Vin - Héron
Keine Bewertungen verfügbar
Kanadisch | Wakefield
The new Héron Room offers a more relaxed and modern dining experience overlooking MacLaren Falls. Preferable bookings. The Heron Room is available for special occasions, accommodating groups of up to 40 people.