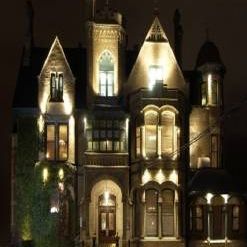 1. The Keg Steakhouse + Bar - Mansion
Steakhaus | Cabbagetown
Heute 65 mal reserviert
Birthday Celebration Es war ein schöner Geburtstag. Der Kellner war sehr freundlich und hat uns kompetent beraten. Zum Geburtstag hat mein Mann dann einen Eiskuchen vom Haus bekommen mit einer Kerze. Sehr sehr nett. Wir kommen wieder.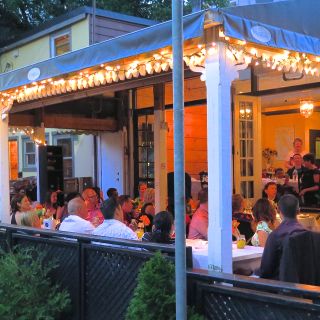 2. F'Amelia Ristorante
Italienisch | Cabbagetown
Heute 13 mal reserviert
Our neighbourhood restaurant seats 100 people and offers northern Italian cuisine. We offer feature dishes Wednesdays, Fridays & Saturdays along with a selection of 10 pizzas from our wood-burning pizza oven.
Reservations are recommended but we also have walk-in space available!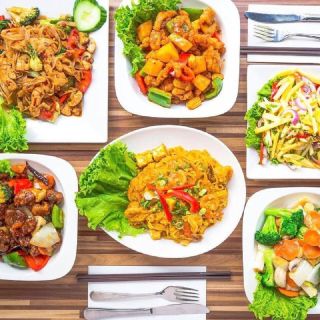 3. Thai Room - Cabbagetown
Thailändisch | Cabbagetown
The Annex/Christiepit's newest addition to Thai cuisine is The Thai Room on Carlton. The casual, intimate, and friendly atmosphere compliments the authentic Thai & Malaysian food which is freshly prepared using fine ingredients. There are always different daily specials so you are sure to find...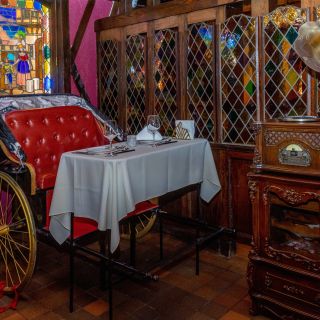 4. La Nuit Shanghai
Chinesisch | Cabbagetown
Heute 2 mal reserviert
We're a local, independent business. We're proud to be your neighbors, and we're proud to feed you! Whether you're celebrating a special day or just want a night off from your own kitchen, let us serve you — it's what we do best.
Gebiete in der Nähe von Cabbagetown
Worauf haben Sie Lust? Nach Art der Küche suchen
Finden Sie die besten Restaurants in Ihrer Nähe
Essen in der Nähe von Cabbagetown Hot Spots