1. Robinson's Tea Room
5-Uhr-Tee | Stony Brook
Heute 7 mal reserviert
We offer over 50 varieties of loose tea served british style with the loose leaf infuser in a teapot. Tea is served with fine china cups and saucers. The British Afternoon Tea service, which includes sweets, savories and scones on a three-tier tower with unlimited tea, is a favorite for guests...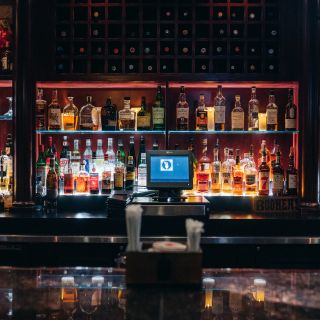 2. Pentimento Restaurant
Italienisch | Stony Brook
Heute 17 mal reserviert
Pentimento, inspired by the spirit of mother-nature, reflects the seasonal progression by creating seasonal menus conceived by owner Dennis Young and Chef Chelsea Taylor. Like the seasons, each menu is merely a layer on the culinary canvas they have been painting on for more than thirty years.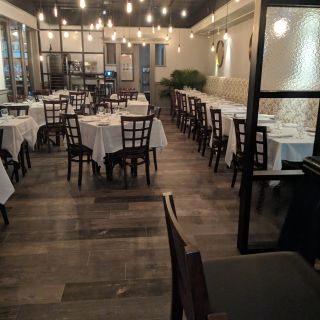 3. Bliss Restaurant
Amerikanisch | Stony Brook
Heute 4 mal reserviert
Welcome to Bliss Restaurant!
"Very popular among the locals"
"Using fresh local ingredients whenever possible"
"Live music Thursday & Friday evenings"
"Cheers of the area"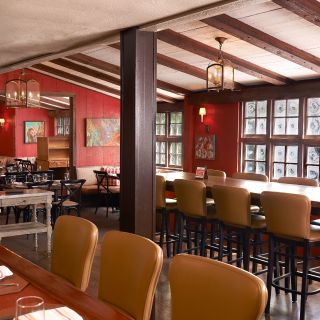 4. Mirabelle Restaurant and Tavern at the Three Village Inn
Moderne amerikanische Küche | Stony Brook
Heute 10 mal reserviert
**THE MIRABELLE DINING ROOM IS ONLY AVAILABLE FRIDAY, SATURDAY & SUNDAY EVENINGS UPON REQUEST**

Mirabelle Restaurant and Tavern at the Three Village Inn is the epitome of coziness, with its casual atmosphere and combination of American comfort food and French bistro classics. Chef...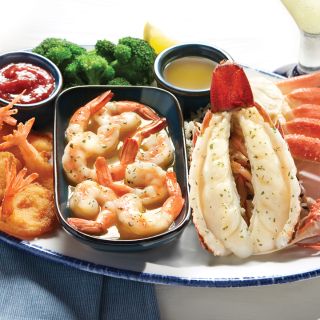 5. Red Lobster - Stony Brook
Aus Dem Meer | Stony Brook
Red Lobster welcomes you by offering PRIORITY SEATING to reduce your wait time in the restaurant, so you can spend more time doing the things you love. Or, come enjoy a drink at our bar and a Tasting Plate while you wait. Red Lobster is the world's largest and most loved seafood restaurant company,...
Städte in der Nähe von Stony Brook
Worauf haben Sie Lust? Nach Art der Küche suchen
Finden Sie die besten Restaurants in Ihrer Nähe
Essen in der Nähe von Stony Brook Hot Spots