1. Simon Pearce Restaurant
Amerikanisch | Quechee
Heute 44 mal reserviert
Dieses Restaurant wurde von Travel and Leisure zu einem von "Amerikas Romantischsten Restaurants" gewählt und ist Träger des "Best of Award of Excellence" des Wine Spectator – der Speisesaal in der Mühle ist ein wunderbarer Weg, das Simon Pearce zu erleben. Die kreativen amerikanischen Gerichte...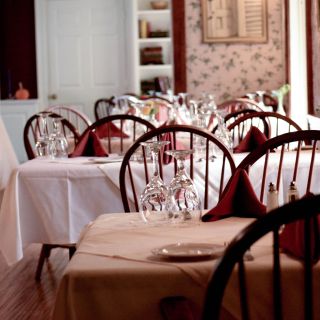 2. The Quechee Inn at Marshland Farm
Keine Bewertungen verfügbar
Amerikanisch | Quechee
The charming candle-lit dining rooms at the inn are open nightly. Dining at the inn will exceed even the highest expectations. Each night, Chef Ryan Cheney and team dazzle the palates of both our guests and the public with some of the finest cuisine in New England, made from fresh Vermont products....